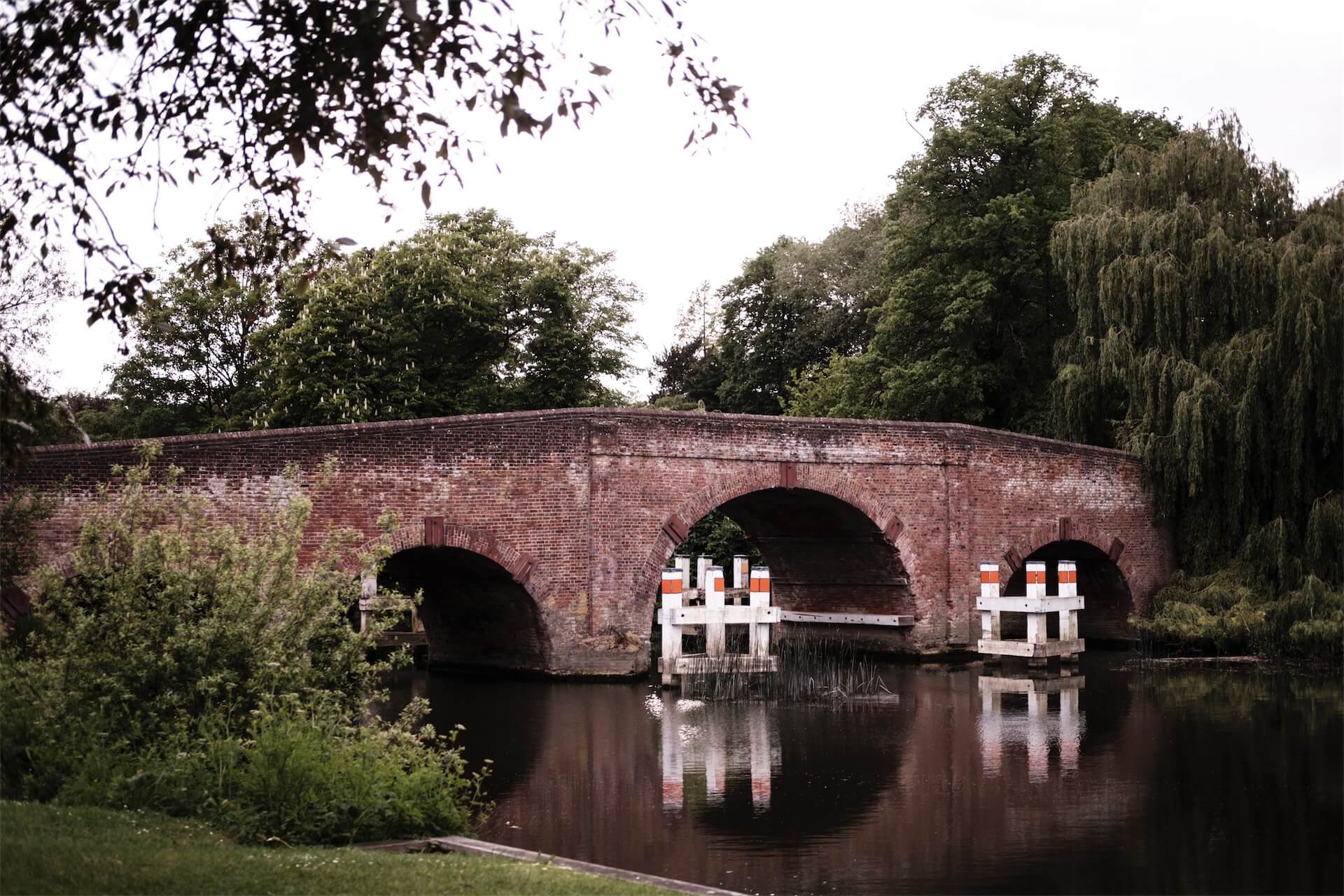 Sonning is ideal for peaceful strolls along quiet paths, accompanied by the gentle sound of the river. If you're staying with us for a weekend (or more) and plan to venture further afield, there are plenty of activities to get the most out of your visit.
A 13-minute drive from The Bull Inn brings you to Dinton Pastures Country Park – 335 acres of countryside, including three hides for bird watching. The park's four lakes offer fabulous fishing, and day tickets are available. In-season, you can also hire a boat, canoe, or pedalo from which to enjoy the peace of the lakes.
Grey's Court, a 20-minute drive from The Bull Inn, is a stunning Tudor family home with gardens, built in the 14th century. Its beautiful courtyard, tower, walled garden and children's play area are well worth exploring. An ideal family outing for nature-lovers, if you visit around mid-April, you might catch the sight of the garden's bluebells blooming into a soft blue carpet.
If you're visiting in summer, you might have the chance to enjoy the spectacle of Henley's Royal Regatta. Over five days, the event offers over 200 rowing races, attracting well-heeled sporting fans from all over the world. The beautiful surroundings of Henley and the River Thames make it an event not to be missed.
More locally, after a hearty lunch at The Bull Inn, take a stroll to St Andrew's Church or The Mill at Sonning Theatre. The church's large cemetery holds some ancient graves – plus if the building is open, it's a beautiful example of an eighth-century place of worship. The Mill is a converted 18th-century water mill, where you can catch comedy, music, magic and more.
Transport links
The village is easily accessible by road via the B478, which runs from the Bridge to Charvil on the A4. Sonning doesn't have its own station; nevertheless, Reading station is only four miles away. The Bull Inn also offers free car parking.