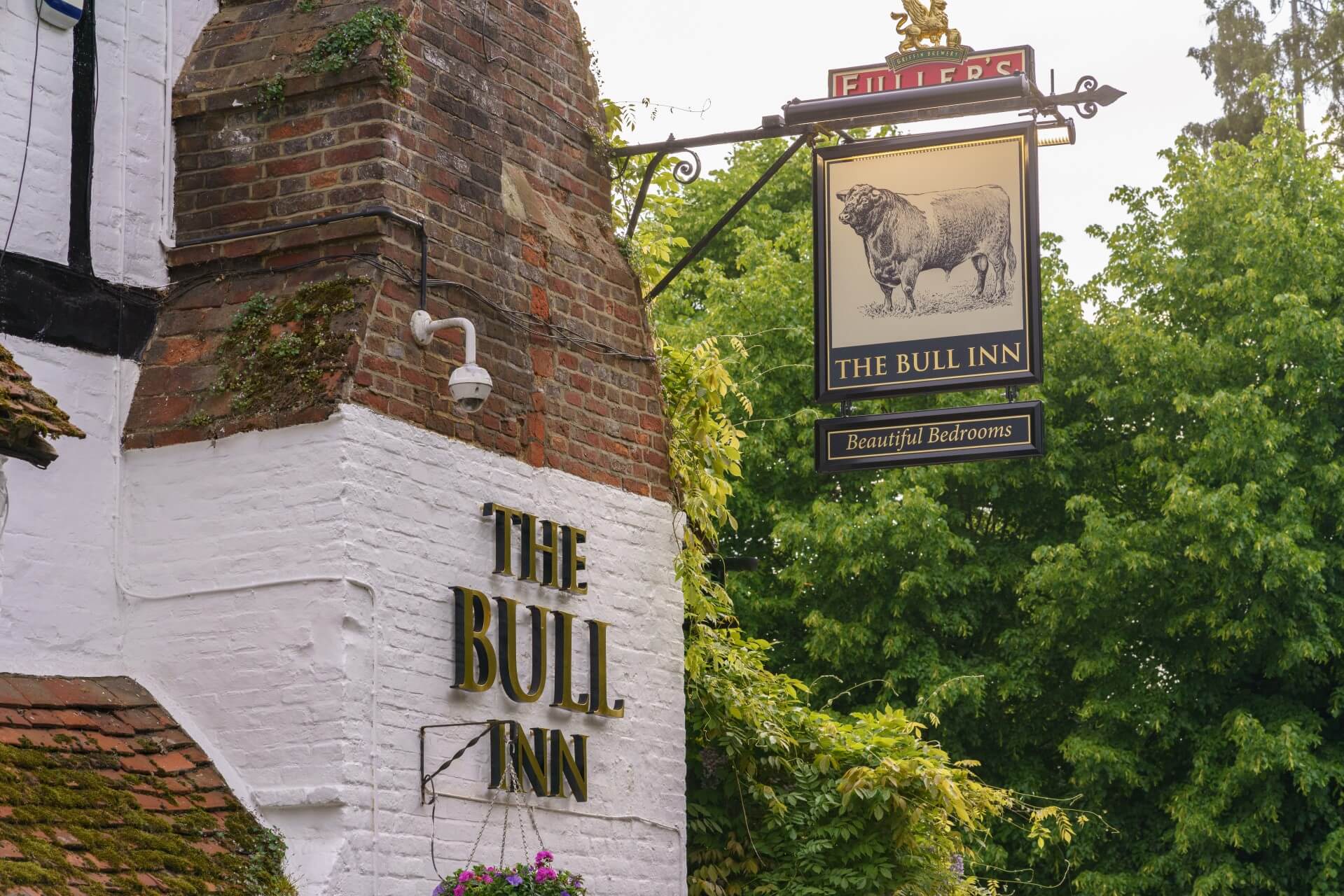 Our stunning, timber-framed building dates back to the 1500s, and holds a huge amount of history. The Bull Inn was originally owned by the Bishop of Salisbury, and was used to provide accommodation for pilgrims to the nearby medieval chapel of St Andrew's.
The Bishops of Salisbury sold the nearby Sonning manor to Queen Elizabeth 1st and the pub was named in honour of her steward Sir Henry Neville, whose crest featured a Bull. Her Majesty visited The Bull Inn at least a couple of times.
Today, we're Grade-II listed as a building of special historic interest – and we're proud to keep up the tradition of a warm welcome for weary travellers that goes back almost 500 years.
The Bull Inn features in writer Jerome K Jerome's book Three Men In A Boat. In the book, Jerome describes The Bull Inn as a veritable picture of an old country inn.
"If you stop at Sonning, put up at the "Bull," behind the church. It is a veritable picture of an old country inn, with green, square courtyard in front, where, on seats beneath the trees, the old men group of an evening to drink their ale and gossip over village politics; with low, quaint rooms and latticed windows, and awkward stairs and winding passages."